Smoked Tuna dip is a staple in the South. We twisted Pitmasters Justins arm for this recipe.
The Morning After Burger a pile of pork, cheese, hash browns and egg. Check out the recipe here.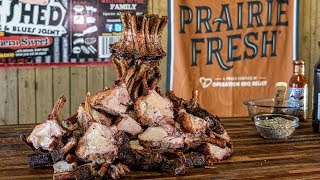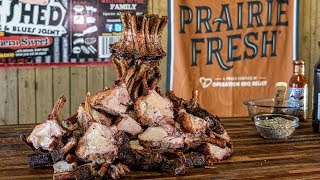 1 Prairie Fresh Bone-In Pork Loin Roast 2 TBLS granulated garlic 2 TBLS Sea Salt 2 TBLS Course Ground Black Pepper French Bones Cut down...